The iPhone 8 Plus is finally available in stores everywhere. If you've picked up Apple's new middle child, then you'll be happy to see that we've been preparing a range of iPhone 8 Plus cases and covers to keep your new friend safe. Here are five of our absolute favourites!
---
5. Olixar Carbon Fibre Card Pouch Case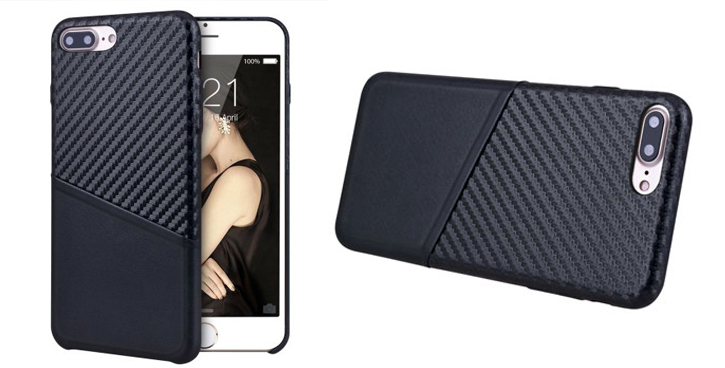 The Olixar Carbon Fibre Card Pouch is a great place to begin our list. This case offers a great deal of style and functionality, while still maintaining the stylish and slim nature of the iPhone 8 Plus. The diagonal pouch offers even more style by breaking up the carbon fibre print and adds a wide range of carrying options when out and about. Ideal for keeping cards, cash and even your earphones close to hand, this case from Olixar really is a top choice for anyone who wants keep their belongings together in a sleek package.
More information >>
---
4. OtterBox Defender Series Tough Case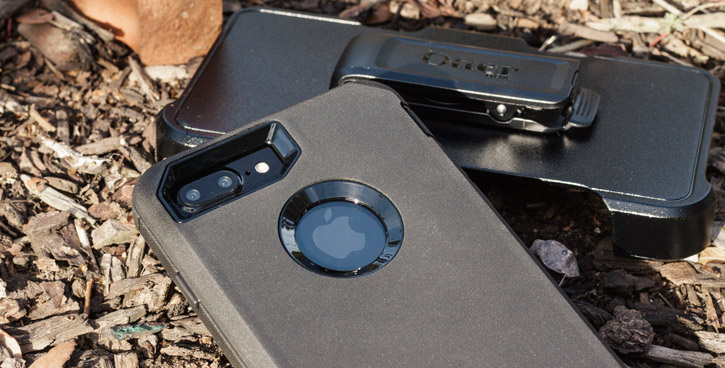 This well renowned tough case continues to deliver exceptional protection for your iPhone 8 Plus. OtterBox have produced slimmer alternatives in recent years, but the Defender Series continues to dominate the rugged case market with its strong triple layered design. Coming complete with a built-in screen protection and even a belt clip which can double up as a kickstand, the Defender Series provides peace of mind like no other, making it a must for anyone who wants to safeguard their precious iPhone 8 Plus.
More information >>
---
3. VRS Design SimpliMod Leather-Style Case
One of the slimmest cases in our lineup, the SimpliMod blends luxurious sophistication with solid protection, without over-bulking your iPhone 8 Plus. No staggering features on this case, just premium simplicity that looks great on! With modern accents and spacious cutouts, this case is a great everyday option.
More information >>
---
2. Olixar Ultra-Thin Gel Case
This slim, lightweight case is designed to provide a reasonable level of protection without changing the look, feel or size of your iPhone 8 Plus. The clear design ensure your iPhone still looks the same, with the colour you've chosen fully on display, while the thin gel construction provides protection against scratches and knocks. If you hate the look of cases, why not choose a case that you can barely see?
More information >>
---
1. VRS Design Damda Glide

Our final case today is the VRS Design Damda Glide. This case is a radical rethink of the traditional wallet case — instead of putting a pocket on a flip cover, why not conceal your cards in the back of the case? The innovative gliding mechanism makes it easy to retrieve your cards when you need them, while the streamlined design ensures that your valuables stay out of sight. The case is also available in a nice collection of colours too, from bright red to more restrained blue, silver and gold tones.
More information >>
---
Wrapping up
Thanks for taking a look at our top 5 recommendations for iPhone 8 cases! To see our full range, why not check out the button below?
Shop iPhone 8 Plus cases >>