Looking for the best smart home accessories of 2020? Thinking about injecting some tech into your home? Look no further, this blog will run down the best smart home and tech accessories of 2020.
1. Ten One WiFi Porter For iOS & Android
This simple yet brilliant Wifi Porter by Ten One is perfect for getting guests and visitors connected to WiFi quickly and easily. The Porter from Ten One removes the need for sharing long passwords, so guest can connect by using a quick tap or camera scan.
With a simple yet stylish wooden finish, the WiFi Porter is great for use at home, in the office, meeting rooms and more. Additionally, as the Porter is extremely lightweight, it's perfect for moving around and sharing between your visitors.
---
2. AGL Colour Changing 100cm LED Strip USB TV Backlight Lighting Kit
If you worship your TV, why not go the whole hog and put a USB-powered halo around it? In all seriousness though there are many very good reasons to do this.
First of all, it looks great. Secondly, it can really enhance the ambience of your room, office or workspace. Thirdly, it can enhance the picture, making colours and contrast seem more vivid and defined. Last but not least, it can help alleviate eye strain, especially when you're watching in the dark
---
3. MiPow Playbulb Bluetooth Speaker Smart Bulb – White
Not just an ordinary bulb, the PlayBulb by MiPow is a fresh new Bluetooth Smart LED speaker light.
Allows you to combine light with music, all controlled from your smartphone, the MiPow's Playbulb brings your home to life.
---
4. Promate Premium Solar Powered LED Light with Intelligent Motion Sensor
If you own a property or business and want to keep you and others safe at night, you won't go far wrong installing one of these brilliant security lights. Simply install one of these in any area that requires it.
Built-in dual motion sensor technology ensures that the light will activate each time movement is detected by the sensor – up to a range of 5 meters with a 120 degree with an angle of 120 degrees. No battery or trailing wires required!
---
5. Olixar USB-C To HDMI 4K 60Hz Adapter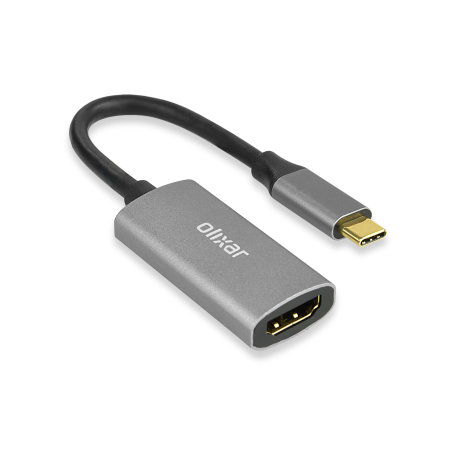 This USB-C to HDMI adapter allows you to view content from your smartphone on a larger display. Easily stream videos, play mobile games, view photos and more from your device to your TV, monitor or projector that features an HDMI port.
When connected to a compatible display, this USB-C to HDMI Adapter by Olixar will present up to 4K resolution at a stunning 60 frames per second. This ensures you have the best picture quality possible, running at a silky smooth frame rate.
---
6. AGL Remote Controlled Wireless LED Lights – 3 Pack
The ideal accessory for any home, this 3 pack of wireless super-bright LED lights from AGL are perfect for bringing light to under cabinets, wardrobes, drawers, shelves and more.
Easy to install, no trailing wires, just a clean fresh and modern look. The pack is complete with a remote control, but can also be switched on and off with the built-in one touch button.
---
7. AGL Plug Socket Uplighting GU10 Wash Light Lamp – White
Transform any room and improve the ambience with this uplighting wash lamp. Utilising your existing plug sockets and no wiring required, installation is quick and simple.
With the ability to rotate 360 degrees, the wash lamp can be positioned at any angle you wish and is perfect for uplighting or downlighting. Additionally, when used with a double socket, the lamps can be positioned to create a 'V' effect, which is certain to add the wow factor to your room.
---
8.  AGL Colour Changing Cinematic LED Light Box With Emoji's
Your very own retro cinematic LED light box message board with all the characters you need to write the message of your choice. Totally reusable with colour-changing and different speed and light modes.
Great for special occasions, but also useful for motivational, decoration and mood lighting purposes, the Light Box is great centrepiece to any room or occasion.
---
Wrapping Up
We hope you found this guide on the best smart home accessories 2020 intresting. If you would like to know more about the product featured, then please do click through for more detailed information. Additionally, if you'd like to see further smart home accessories and essentials, please click here.
---
Spencer Saunders